| | 11 January – 31 January 2021 | Total 2020/21 harvest** |
| --- | --- | --- |
| Viterra total receivals* | 41,201 tonnes | 5,842,114 tonnes |
| Western region receivals | 5,397 tonnes | 1,760,596 tonnes |
| Central region receivals | 17,660 tonnes | 2,532,677 tonnes |
| Eastern region receivals*** | 18,144 tonnes | 1,548,841 tonnes |
We received over 41,000 tonnes of grain into our network from 11 January to 31 January, taking our total receivals to 5.84 million tonnes.
Viterra Operations Manager Michael Hill says the 2020/21 harvest has come to an end with grain from on farm storage now making up the majority of deliveries.
"We are continuing to provide postharvest delivery options for those who want to deliver, with sites throughout our network open for grower deliveries by appointment," Michael says.
Grain delivered to a Viterra site from 1 February 2021 will be received under the postharvest delivery procedure which has been revised this year to make it easier and more efficient for growers, while maintaining Viterra's ability to meet the needs of end use customers.
"While site receivals have slowed, we have continued outturning grain at a steady pace to meet our export demand.
"Our ports have been busy with back-to-back vessel bookings and our Port Lincoln terminal recently had two vessels at berth simultaneously. Our employees are working hard to meet buyer customers' needs during this busy time.
"Growers are benefitting from multiple exporters in our system who are sending grain to various destinations, offering them a number of options on who they sell their grain to.
"The solid shipping schedule will continue until May with strong demand for South Australian grain from the Viterra network."
Michael says the business' focus has also turned to reviewing our 2020/21 harvest operations and planning for the next harvest.
"We recently had our annual postharvest survey which we use each year to gain valuable feedback from our customers. This year we opened a survey for carriers as well as growers to provide their feedback.
"We will now review responses, talk through regional results with our Strategic Site Committees and make note of what went well and where we can improve in the future.
"Thank you to everyone who took the time to respond to our survey, we will release a summary of results through our postharvest survey review and announce the three winners of our $1000 community donations shortly."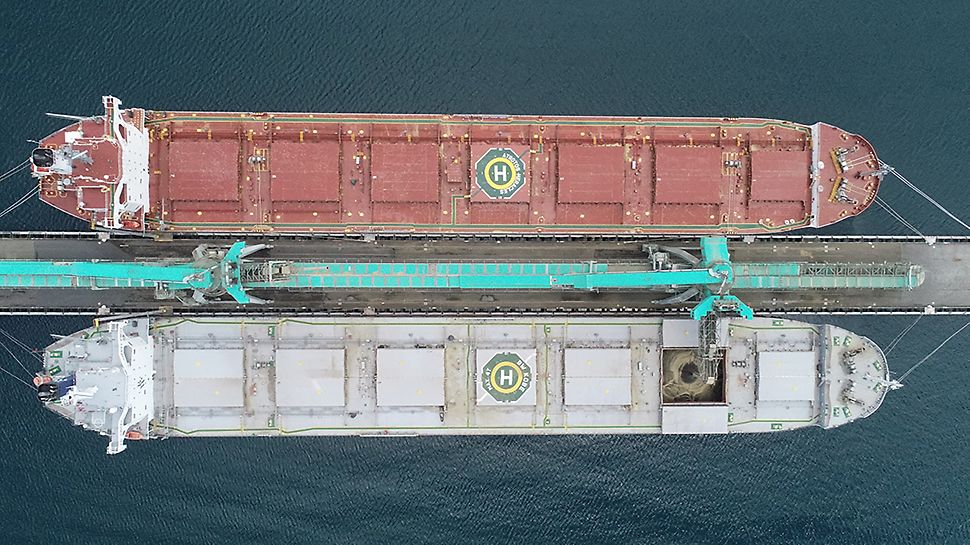 Disclaimer
* This data is subject to variation due to individual site operations and the timing of reports.
** The total 2020/21 data includes grain received into Viterra's storage and handling network since 3 October 2020.
*** Eastern region data includes Inner Harbour and Victorian sites.