| | 4 April - 1 May 2022 | Total 2021/22 harvest** |
| --- | --- | --- |
| Viterra total receivals* | 14,116 tonnes | 5,847,562 tonnes |
| Western region receivals | 877 tonnes | 2,020,284 tonnes |
| Central region receivals | 5,906 tonnes | 2,642,807 tonnes |
| Eastern region receivals*** | 7,333 tonnes | 1,184,471 tonnes |
Growers delivered more than 14,000 tonnes into the Viterra network in May, with total deliveries for the 2021/22 harvest sitting at 5.8 million tonnes. The majority of deliveries were lentils, wheat and barley. Faba beans and canola were also received.
More than 12,000 tonnes were received directly into port terminals, with grower and buyer customers utilising Viterra's new port direct service.
General Manager Operations Gavin Cavanagh says port direct was introduced to give customers greater flexibility.
"It enables growers to deliver on farm grain directly to port after harvest, ahead of when a buyer's vessel is loading," Gavin says.
"The new service has been very well received – we've received positive feedback which is really pleasing."
Postharvest meetings across the network have wrapped up after sessions were held in each region for employees and strategic site committee chairs who act as grower representatives.
"The meetings are a great opportunity to discuss Viterra's operations and services, as well as provide an update on business activities," Gavin says.
"The meetings are an incredibly effective way to obtain feedback from employees and growers about the harvest.
"We will continue to work closely with them throughout the year to ensure we are well prepared to deliver a valuable and efficient service for the 2022/23 harvest."
Viterra is also outturning grain to deliver a busy shipping programme, with more than 4.6 million tonnes already loaded onto vessels.
Part of the shipping schedule includes around $500 million worth of canola, and is the state's largest export task of the oilseed on record. It includes the first shipment of genetically modified canola. This follows a record-breaking crop of around 480,000 tonnes of canola delivered into Viterra sites during the 2021/22 harvest.
Read more about our largest canola export programme on record.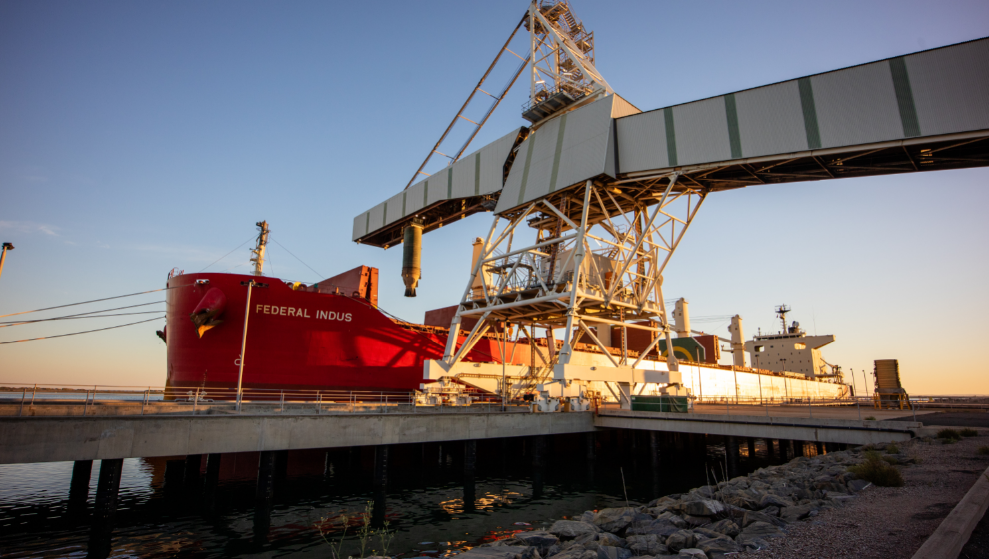 Disclaimer
* This data is subject to variation due to individual site operations and the timing of reports.
** The total 2021/22 data includes grain received into Viterra's storage and handling network since 6 October 2021.
*** Eastern region data includes Inner Harbour and Victorian sites.