| | 7 February - 6 March 2022 | Total 2021/22 harvest** |
| --- | --- | --- |
| Viterra total receivals* | 37,707 tonnes | 5,777,501 tonnes |
| Western region receivals | 5,692 tonnes | 2,011,324 tonnes |
| Central region receivals | 10,582 tonnes | 2,614,243 tonnes |
| Eastern region receivals*** | 21,433 tonnes | 1,151,934 tonnes |
Growers delivered just over 37,500 tonnes into Viterra sites during the month, with receivals surpassing 5.7 million tonnes. The majority of deliveries were wheat which made up half of the deliveries followed by lentils, faba beans and barley.
Viterra has also been busy outturning grain with multiple commodities including wheat, barley, faba beans, canola and lentils heading offshore to 29 different destinations.

Viterra Chief Operations Officer James Murray says of the 5.7 million tonnes received during the harvest, there is around 4.5 million tonnes booked for shipping so far.

"More than 2.5 million tonnes has been loaded at our port terminals so far this season, with one million tonnes loaded onto vessels at our Adelaide port terminals alone," James says.

"It's a great effort by our teams as we see continued demand for grain from our system."

There are around 40 buyers active in the Viterra system, which includes 13 exporters shipping grain around the world, giving growers access to a number of buyers and markets.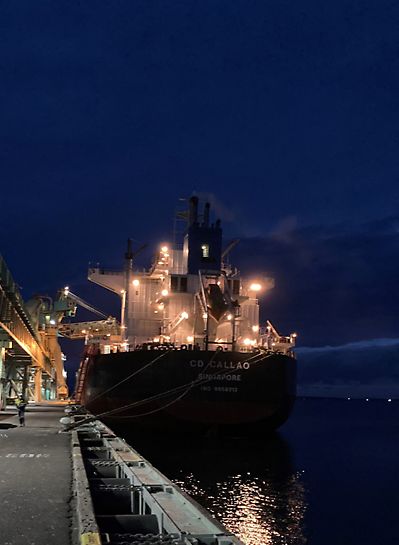 Disclaimer
* This data is subject to variation due to individual site operations and the timing of reports.
** The total 2021/22 data includes grain received into Viterra's storage and handling network since 6 October 2021.
*** Eastern region data includes Inner Harbour and Victorian sites.