| | 20 December 2021 - 2 January 2022 | Total 2021/22 harvest** |
| --- | --- | --- |
| Viterra total receivals* | 684,636 tonnes | 5,568,137 tonnes |
| Western region receivals | 208,167 tonnes | 1,964,169 tonnes |
| Central region receivals | 274,890 tonnes | 2,544,822 tonnes |
| Eastern region receivals*** | 201,579 tonnes | 1,059,146 tonnes |
Between 20 December 2021 and 2 January 2022, growers delivered 680,000 tonnes of grain into the Viterra network, bringing the overall total to date for the 2021/22 harvest to just over 5.5 million tonnes.
The majority of deliveries were wheat, followed by barley, faba beans and canola.

As grower deliveries start to slow, with many having completed their harvest, Viterra is continuing to prepare grain in storage for domestic buyers and getting ready for shipping overseas in response to strong exports and demand.

Receivals into Viterra's Western region are now reaching conclusion, with just a few growers finishing off deliveries. It has been a successful season for growers in the region, with Viterra's Wudinna site breaking its harvest receivals record.

Viterra Operations Manager for the Western region Nick Pratt says a number of local growers have provided positive feedback on their delivery experience.

"Growers say they have been happy with the opening times we offered during harvest and have given some great feedback about the service provided by our employees and seasonal workers," Nick says.

A heavy shipping schedule and accumulation programme continues in the Western region. Two vessels loaded with wheat and barley at Port Lincoln headed overseas in the week commencing 20 December; followed by three further ships loaded with wheat, two from Port Lincoln and another from Thevenard.

Grain deliveries during the Christmas week in Viterra's Central region were light, with growers saying they had either finished their harvest or were taking a break.

Viterra Operations Manager for the Central region Jack Tansley says most activity was around Viterra's Gladstone, Roseworthy and Saddleworth sites.

"The teams at our sites are now very busy with grain preparation, outturns and ship loading. A ship loaded with barley left Wallaroo between Christmas and New Year," says Jack.

In Viterra's Adelaide region, grower deliveries have also been easing with many growers finishing their harvest by the end of December.

Viterra Operations Manager for the Adelaide region Neil Carr says that growers are delivering wheat and beans from all areas of the state as well as from Victoria and New South Wales.

"We have had a solid shipping programme underway, with wheat and barley exports having left both Inner Harbour and Outer Harbor between 20 December and 2 January," Neil says.

Receivals into Viterra's Eastern region are reaching completion, with the majority of activity in the south east.

Viterra Operations Manager for the Eastern region Jo Klitscher says Viterra's south east sites are continuing to receive wheat, barley, canola, faba beans and oats.

"We are working closely with growers to ensure our opening hours meet their needs as they finish up," Jo says.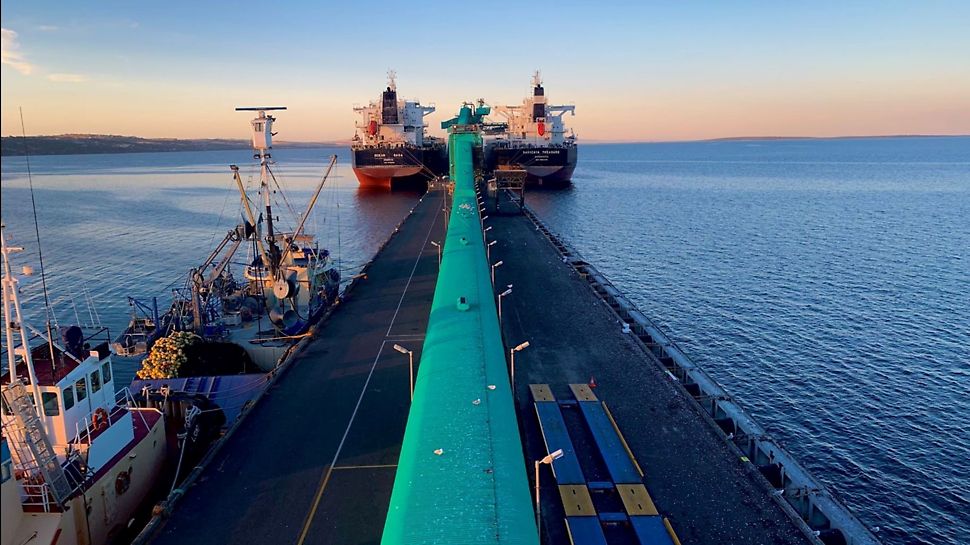 Disclaimer
* This data is subject to variation due to individual site operations and the timing of reports.
** The total 2021/22 data includes grain received into Viterra's storage and handling network since 6 October 2021.
*** Eastern region data includes Inner Harbour and Victorian sites.