| | 13 - 19 December | Total 2021/22 harvest** |
| --- | --- | --- |
| Viterra total receivals* | 922,270 tonnes | 4,883,340 tonnes |
| Western region receivals | 339,503 tonnes | 1,755,879 tonnes |
| Central region receivals | 368,578 tonnes | 2,269,926 tonnes |
| Eastern region receivals*** | 214,189 tonnes | 857,535 tonnes |
More than 920,000 tonnes were delivered by growers into the Viterra network last week, surpassing four million tonnes so far and edging close to five million tonnes received for the 2021/22 harvest.
In another high volume week, growers broke the record for canola deliveries with more than 465,000 tonnes this season.

In the Western region, growers have been delivering into the lower and mid Eyre Peninsula sites.

Viterra Operations Manager for the Western region Nick Pratt says the warmer weather has enabled growers to really get into the full swing of harvest with strong deliveries coming in, particularly at Cummins, Tumby Bay and Port Lincoln.

"Both Port Lincoln and Thevenard port terminals continued their busy shipping programme, with both wheat and barley loaded," Nick says.

"We expect to see growers continuing to make strong deliveries leading up to Christmas and will remain focused on adapting to their needs, and providing a flexible service including extended opening hours when needed."

Viterra's Eastern region has growers at various stages of harvest but had a steady week of deliveries.

Viterra Operations Manager for the Eastern region Jo Klitscher says feedback from some growers is that they are starting on cereals now, while others particularly in the Mallee area have finished or are close to finishing harvest.

"We've had strong volumes of beans and canola and we are overflowing where possible to enable growers to continue to deliver," Jo says.

Growers delivered in excess of 365,000 tonnes into Viterra's Central region, with receivals slowing towards the end of the week following some poor weather conditions.

Viterra Operations Manager for the Central region Jack Tansley says feedback from growers is that some in the north and through the top of the Yorke Peninsula are finishing up for the season.

"Growers delivered the largest volumes into Gladstone, Roseworthy and Port Giles, and these sites will continue to be reasonably busy through to Christmas," Jack says.

"We have continued to outturn grain by rail. We also completed loading around 40,000 tonnes onto vessels at Wallaroo port terminal which will be followed by another at Port Giles."

Viterra Operations Manager for the Adelaide region Neil Carr says the busy shipping schedule is well underway with back to back vessels at Adelaide's port terminals.

"More than 130,000 tonnes of wheat and barley was loaded at Outer Harbor last week, as well as a wheat vessel at Inner Harbour, and faba beans and lentils due to load next," Neil says.

"Accumulating faba beans has been helped by the strong receivals of the commodity into site, along with large volumes of canola."

Viterra Operations Manager Michael Hill says with the end of the year approaching, the business is currently working through opening hours for sites across the network.

"We are currently seeking feedback from grower customers on their delivery intentions to determine our opening hours over the coming week to ensure we have delivery options in place where it is needed," Michael says.

Please note the next report will be released on Wednesday 5 January.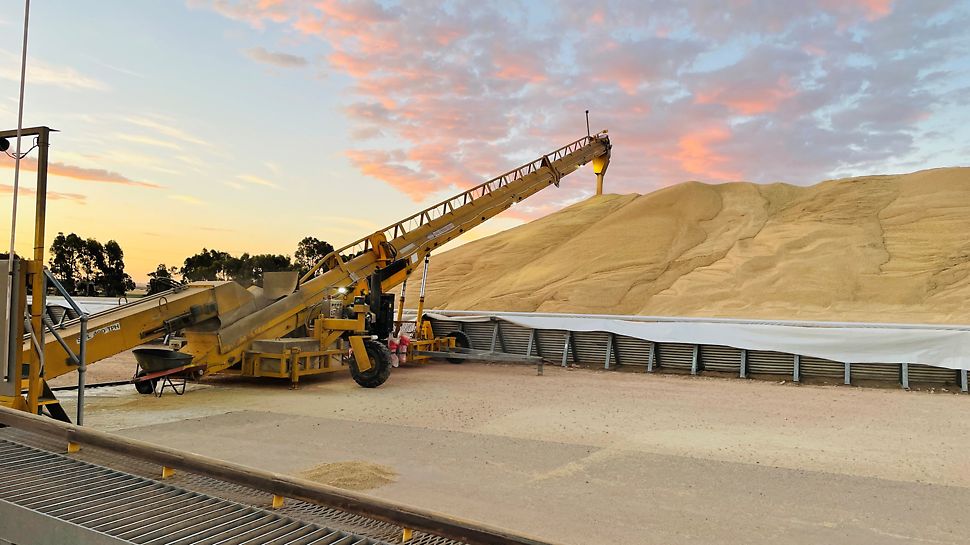 Disclaimer
* This data is subject to variation due to individual site operations and the timing of reports.
** The total 2021/22 data includes grain received into Viterra's storage and handling network since 6 October 2021.
*** Eastern region data includes Inner Harbour and Victorian sites.