| | 18 - 24 October 2021 | Total 2021/22 harvest** |
| --- | --- | --- |
| Viterra total receivals* | 2,432 tonnes | 2,646 tonnes |
| Western region receivals | 809 tonnes | 1,023 tonnes |
| Central region receivals | 1,434 tonnes | 1,434 tonnes |
| Eastern region receivals*** | 189 tonnes | 189 tonnes |
Viterra received just over 2,400 tonnes of grain into its network last week, with total receivals at 2,646 tonnes. Deliveries included peas, barley and lentils.
A Mambray Creek grower delivered the first load of new season grain for Viterra's Central region into Port Pirie on Monday 18 October. The load of barley was delivered by Ben Bussenschutt who has been the first to deliver into Viterra's Central region for several years running.
Viterra Central region Operations Manager Jack Tansley says it marks the start of a busy time when all of the business' planning and preparation during the year is put into place to ensure sites are ready to go.

"A key priority for us is to provide grower customers with a valuable and efficient service. We work hard to seek and respond to their feedback, and match services at sites to their needs," Jack says.

"Preparations include reopening the outwards weighbridge at the Port Pirie township site to reduce turnaround times for growers, and remodelling the classification layout to improve efficiency when classifying loads.

"We introduced these changes as a direct result of feedback received from growers about the site's operations last harvest."

Other sites across the network also received first loads for the season, with growers delivering into Thevenard, Wudinna, Arno Bay, Gladstone and Inner Harbour.

Please note the Eastern region is yet to receive its first delivery. In this report, Inner Harbour and Dooen receivals are included in the Eastern region's figures.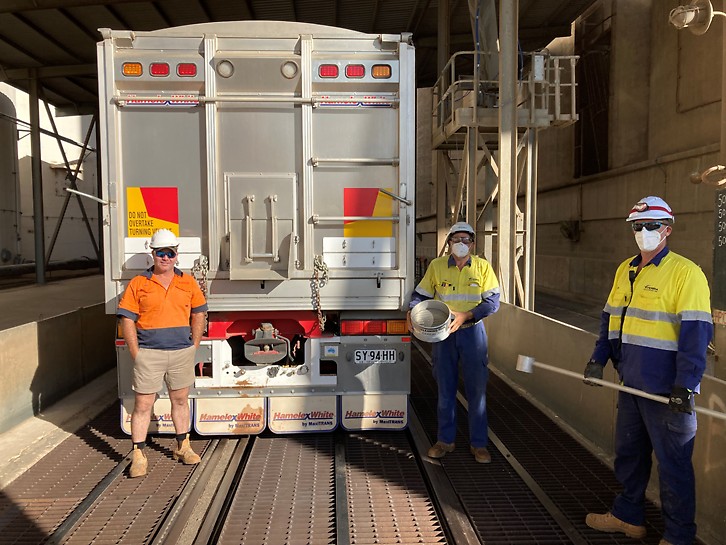 Disclaimer
* This data is subject to variation due to individual site operations and the timing of reports.
** The total 2021/22 data includes grain received into Viterra's storage and handling network since 6 October 2021.
*** Eastern region data includes Inner Harbour and Victorian sites.