| | 29 November - 5 December | Total 2021/22 harvest** |
| --- | --- | --- |
| Viterra total receivals* | 1,558,986 tonnes | 2,624,776 tonnes |
| Western region receivals | 548,463 tonnes | 935,950 tonnes |
| Central region receivals | 745,051 tonnes | 1,291,714 tonnes |
| Eastern region receivals*** | 265,472 tonnes | 397,112 tonnes |
Growers delivered over one and a half million tonnes of grain into Viterra sites from 29 November to 5 December, in the biggest week of receivals since the 2010/11 harvest.
The large amount of deliveries meant total receivals have far surpassed the two million tonne milestone with total grain in the Viterra network now at 2.6 million tonnes.

Viterra Operations Manager Michael Hill says it is great to see growers have the opportunity to get their grain into storage with a good run of warmer weather.

"Receivals were highest mid-week and on Wednesday we received over 250,000 tonnes, which is our largest day since the 2017/18 harvest," Michael says.

Some Viterra sites saw their busiest ever day last week, with Wudinna breaking its record and Edillilie and Monarto South beating theirs two days in a row.

"Our permanent employees and 1500 harvest workers have put in a tremendous effort to support growers through this busy period and help them deliver grain into their local sites safely and efficiently.

"We extended opening hours at sites across our network, with some pushed back to midnight on multiple occasions."

We are also focused on moving grain through our network to support our busy shipping schedule which continued last week with four vessels loaded at our Wallaroo, Thevenard, Port Lincoln and Inner Harbour port terminals.

This follows the first export shipment for the season which began loading on Tuesday 23 November with 66,000 tonnes of barley loaded at Outer Harbor. Read more about our first vessel of 2021/22 season.

Viterra Operations Manager for the Western region Nick Pratt says all areas of the region have now commenced harvest.

"We're seeing large deliveries of all commodities and will continue to work closely with growers to offer opening hours that suit their needs as we head into another week of good weather," Nick says.

"Last week, we opened up the Port Lincoln delivery line for all growers to deliver wheat, barley (excluding malt) and non-GM canola. This has received positive feedback from growers who are choosing to access port based pricing."

Sites in our Central region received the most grain last week with over 745,000 tonnes delivered by growers.

Viterra Operations Manager for the Central region Jack Tansley says total season receivals for the region exceeded one million tonnes.

"Wallaroo, Ardrossan and Port Giles have been the top three receival sites across the network so far this harvest," Jack says.

"All sites in the Central region are now receiving after our Jamestown, Saddleworth and Eudunda sites all received their first load last week as local growers made the most of the ideal harvesting conditions."

Viterra Operations Manager for the Adelaide region Neil Carr says growers delivered strong volumes of beans into Inner Harbour, along with canola and lentils.

"We stayed open until 10pm most nights to enable growers to continue with their harvesting throughout the evening," Neil says.

Viterra Operations Manager for the Eastern region Jo Klitscher says the region is seeing deliveries of all commodities, with canola deliveries being very high.

"Conversations with growers indicate they are really happy with the yields they have been getting on their canola," Jo says.

"High yields mixed with the strong prices for canola this season is putting growers in a great position, which is always good to see."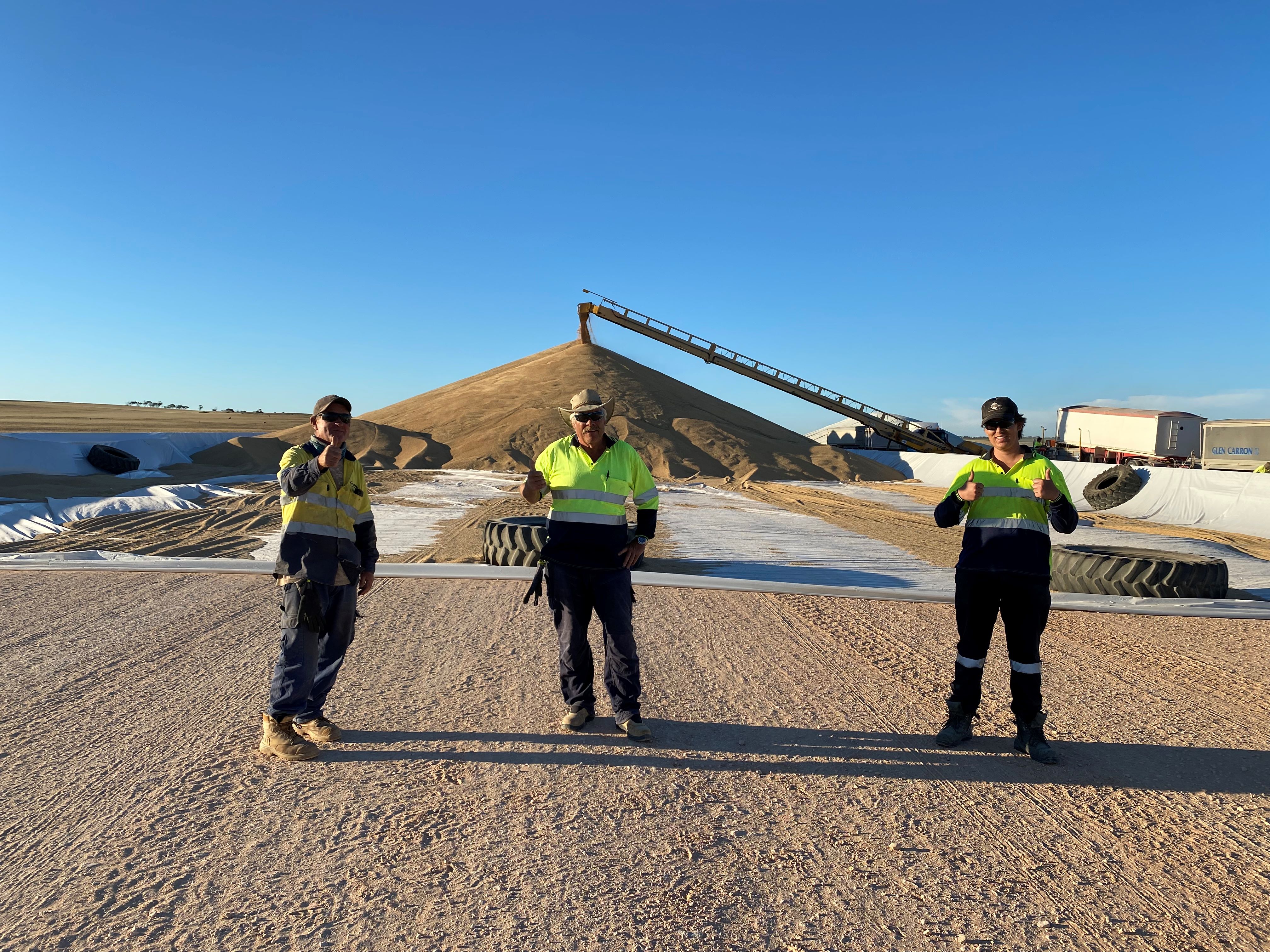 Disclaimer
* This data is subject to variation due to individual site operations and the timing of reports.
** The total 2021/22 data includes grain received into Viterra's storage and handling network since 6 October 2021.
*** Eastern region data includes Inner Harbour and Victorian sites.