Food and feed safety and quality management is integrated into all of our activities and operations to ensure the grain delivered to our end use customers meets the highest standards.
Viterra's focus on traceability, high quality, and food safety ensures we meet customers' needs, as well as the varying requirements of importing and exporting authorities to maintain market access for growers' grain in a number of international and local destinations.
Prior to export, grain is tested for quality a minimum of four times at various points along our supply chain.
Viterra subscribes to the Australian Government's National Residue Survey (NRS) for testing chemical residues in cargoes at the point of export, and participate in its residue chemistry and laboratory performance and evaluation programme.
We work with the Australian Government's Department of Agriculture, Water and the Environment who ensures grain meets the importing country's requirements along with internationally accredited service providers who independently confirm the grain meets the specifications of customers.
Viterra holds a number of accreditations and certifications in recognition of the exacting food safety and quality management standards our supply chain meets.
Accreditations
ISO 22000:2018 certification
All our facilities are ISO 22000:2018 certified, the highest certification of any grain supply chain in Australia and meets the highest international standards of food safety and quality management. ISO 22000:2018 outlines the management framework to effectively manage food safety requirements.
Viterra has held this certification for more than 20 years demonstrating the business consistently upholding these standards. This includes new certification standards introduced in 2018 requiring greater accountability of process, monitoring and risk management for food safety.
Green Food certification
Our supply chain is Green Food certified by the Green Food Development Center, operated by the Ministry of Agriculture for China representing a strict set of quality control and food safety standards maintained at all points along the supply chain. The certification has become known as the typical representation of safe and high quality agricultural products and food in China.
China Quality Certification Centre
Viterra is certified by the China Quality Certification Centre (CQCC) for its adherence to Hazard Analysis and Critical Control Point (HACCP) based procedures to manage food safety through identification and control of potential hazards.
Viterra is CQCC certified for the transportation and storage of cereal products at three export terminals in addition to the processes and systems in place at our Adelaide office, demonstrating the business' stringent food safety management procedures.
Halal Certification Authority Australia
Grain sourced through Viterra is prepared and stored following Halal standards and requirements recognised by the Halal Certification Authority Australia to meet some end user requirements.

State of the art laboratory
At the centre of our high standards and systems is our state of the art laboratory. The purpose built facility located in South Australia supports our network of sites by testing at multiple points throughout the supply chain.
Our team at the laboratory conduct comprehensive grain classification, testing for end user quality specifications and chemical residue testing. They also oversee testing conducted at all Viterra sites.
Our classification equipment is verified in accordance with the Australian Government's National Measurement Institute (NMI) legislative requirements ensuring consistent testing throughout the Viterra network.
The laboratory is accredited for processes in line with the international standards, ISO17025 and ISO17034 through the National Association of Testing Authorities (NATA). Since opening the laboratory, the business has invested in new equipment from several of the world's leading providers to ensure testing effectiveness is at the highest level of excellence.
Viterra's laboratory also participates in a collaborative benchmarking programme with major testing laboratories in Australia.
Our processes and testing give confidence that we are able to meet end use customers' quality specifications as well as importing countries' food safety requirements.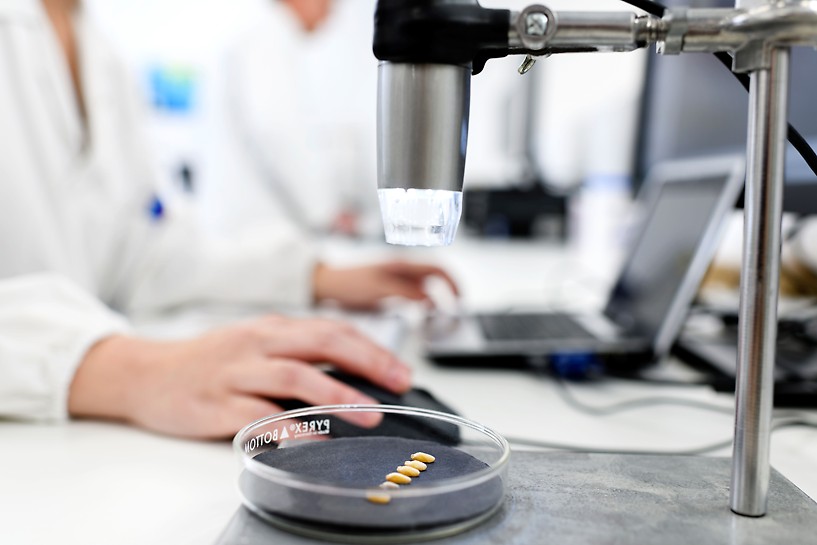 Verified Viterra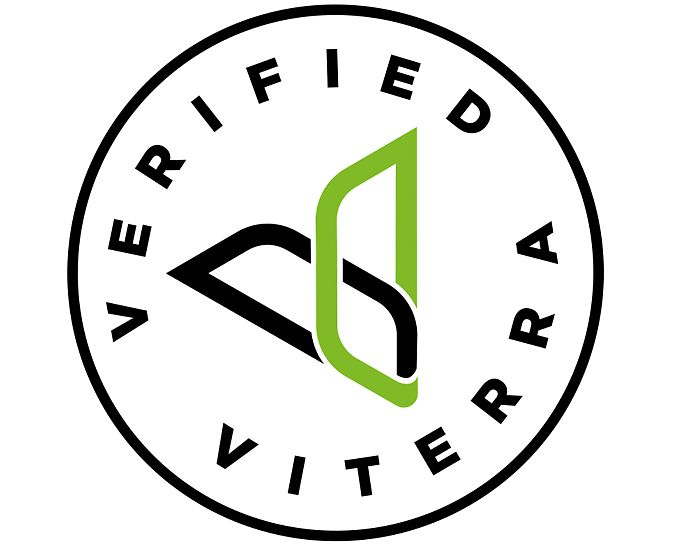 Viterra's commitment to quality is represented by our Verified Viterra programme.
Verified Viterra represents exacting standards, food safety and quality of delivery to our customers and is setting the benchmark for the highest grain quality system.
The Verified Viterra programme creates value through quality control, delivering confidence and supporting demand for growers' products.
Verified Viterra is a symbol of the highest grain quality systems – verified to customers.
You may also be interested in