| | 4 April - 1 May 2022 | Total 2021/22 harvest** |
| --- | --- | --- |
| Viterra total receivals* | 16,078 tonnes | 5,833,447 tonnes |
| Western region receivals | 2,431 tonnes | 2,019,407 tonnes |
| Central region receivals | 5,962 tonnes | 2,636,902 tonnes |
| Eastern region receivals*** | 7,685 tonnes | 1,177,138 tonnes |
Growers delivered 16,000 tonnes into Viterra sites in April, with total receivals standing at over 5.8 million tonnes. The main commodities received were lentils, wheat, barley and faba beans. Peas, chickpeas and canola were also delivered.
Viterra is continuing to facilitate deliveries at sites throughout the network for growers with grain remaining on farm. Viterra holds high standards of food safety and quality management which helps to ensure that grain delivered after harvest meets the standards and specifications of different customers and markets.
Meanwhile, the business is also meeting strong demand for new season grain from the Viterra network. This is reflected in a bumper shipping programme, increased number of destinations and more exporters compared to previous years.

More than 3.9 million tonnes of South Australian growers' grain from the Viterra network has already loaded onto vessels heading to international markets. Viterra's Port Lincoln and Outer Harbor port terminals both reached their one million tonne milestone in April.
Viterra General Manager, Operations Gavin Cavanagh says it's an excellent achievement to reach these milestones.
"I congratulate our employees who play a very important role in moving grain through our network safely and efficiently," Gavin says.
Between Port Lincoln and Outer Harbor, 2.2 million tonnes has now been outturned, with the balance loaded across Viterra's Port Giles, Wallaroo, Inner Harbour and Thevenard port terminals.
Read more about the high demand for new season grain from the Viterra network.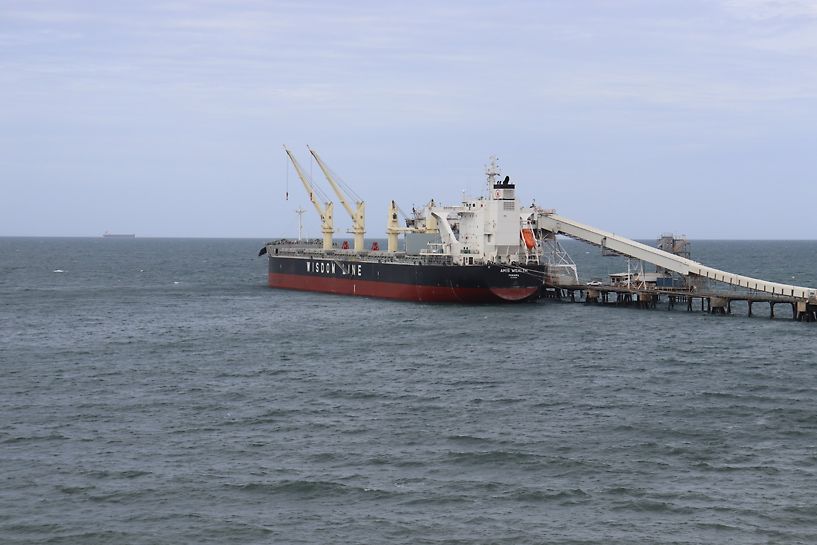 Disclaimer
* This data is subject to variation due to individual site operations and the timing of reports.
** The total 2021/22 data includes grain received into Viterra's storage and handling network since 6 October 2021.
*** Eastern region data includes Inner Harbour and Victorian sites.